Most of the year the place is one serene spots you can think of : windblown, absolutely quite, with sweeping views of the mighty Ganga ending its journey into the sea, and a lovely island they call Sagardwip. But come mid-january( the last day of the month of Pous in the Bengali Calendar), divinitity seems to descend from the blue sky overhead on to the waters and the beach at Sagardwip. Millions of pilgrims and devotees from all over india come to take a dip in the freezing waters here to cleanse all sins away and offer worship at the temple of Kapil Muni. A huge and colourful fair takes place on this occasion- aptly names Sagar Mela - which is held once a year during Makar Sankranti.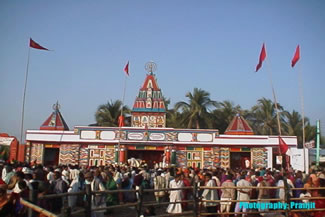 How to reach :
To come to "Sagar: take a bus from Kolkata to Lot 8/ Harwood point, cross on the ferry and baord another bus to Sagar.
Where to stay :
Accommodation has to organised in advance. You have a choice of tourist hostels, cottages, tents, youth hostels etc.
Sundarban:
The home of Royal Bengal Tigers. A 'World heritage site' . The world's largest estuarine forest - one of the very few in the world still having its flora and fauna intact, a remarkable feature being the bayonet like roots of mangrove forests sticking out above the water levels.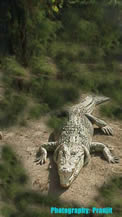 How to reach :
Conducted launch trips organised by the West Bengal Tourism Development Corporation or private vessels from Canning, Basanti, Gosaba or Basanti.
Where to stay :
Tourist Lodges at Sajnekhali, Bakkhali, Gangasagar.
BakKhali & Frasergunj:
Go shell-picking, watch fishermen come in with their silvery catch. Glory in the sun leaping up like a fiery ball from the depth of the sea. Experience darkness descending like a curtain, with a velvely sky arching over your head, and catch the phosphorescent gleam of the rolling waves. The casuarina groves are thick, quite and full of romance.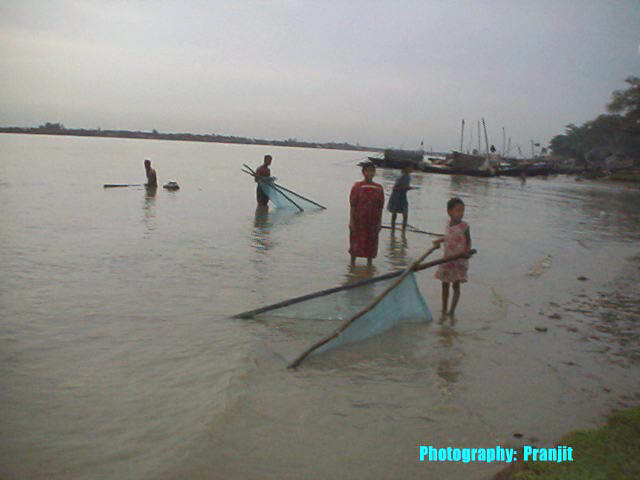 How to reach :
It's only 132 km. by road from Kolkata. Take a 3-hour bus-ride to Namkhana. Hop on to the ferry to cross Hatania-Doania riverwith the vehicle that takes about an hour to reach Bakkhali / Frasergunj. Nearest Airport - NSC Bose international Airport, Kolkata.
Where to stay :
There is a comfortable Tourist Lodge and very economic dormitory accomodation. A village canteen can give you good, home type food. Apart from these, private hotels are also available.
Bakkhali Tourist Lodge :
Phone - 03210-44284